Administrative Support Secretary Full Time - Ramallah and Al-Bireh
Administrative Support, Secretary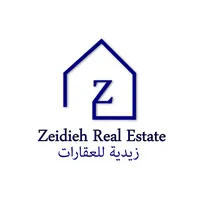 زيدية للعقارات
Al Tahta, Ramallah and Al-Bireh
Job Requirements
Computer skills
Communication
Teamwork
Interpersonal
Fast Learner
Adaptability
Self-management
Problem-solving
Willingness to learn
Multi-tasking
Negotiation
Business Correspondence
Project Management
Contracts Preparation
Telephone conversations
Finding & Attracting Clients
Internet Search
Conducting presentations
Documents Audit
Email usage knowledge
Working with Databases
Staff Motivation
MS Powerpoint
MS Excel
MS Word
Job Description
مطلوب سكرتيرتين منفصلتين واحدة تعمل من الساعة 3:30-6:30مساء، والثانية تعمل من الساعة 10:30-6:30 ولكل وظيفة يوجد راتب خاص. على ان تكون المتقدمة للوظيفة من سكان رام الله وتحديدا تكون قريبة من رام الله التحتا لكون العمل موجود في رام الله التحتا قريب من مطعم دارنا و/او صوفي و/او البنك العربي. وعلى المتقدمة ارسال سيرة ذاتية على الواتس اب او البريد الالكتروني رقم الواتس اب هو 972599200478+ والبريد الالكتروني [email protected]. بامكانكم الاتصال مباشرة على الرقم Apply to show phone number..05992004XX.
Similar Listings
Recommended Listings
General Tips:
Do not share confidential or personal data
Be careful and make sure that the employer is reliable
Don't pay money to hire or train you
Want more views for your Listing?
Feature or Repost Listing
Do you have a similar Listing?